This is a King Midget, my first car.  My brother, John, (pictured here with Baby, the neighborhood dog) drove it before he turned it over to me when he got his first car, a '52 Chevy I believe.
The King Midget was powered by a Briggs and Stratton engine, 3 horsepower.  That engine had once been used in washing machines of an earlier era.  It was chain-driven, a go-cart with a body.  Top speed about fifteen.
When I inherited this car from my brother, I painted it light blue and added an ahooga horn that I mounted on the from left fender.  I took a lot of ribbing about this car and sometimes in high school my teammates on the basketball team would lift the car and carry it up the stairs and place it at the entrance to the high school where I'd find it when classes let out.
Once I'd experienced the wind-in-your-face pleasure of driving a convertible (the King Midget had no top and was a little cold in the winter), I was never satisfied with a sedan or coupe.  It's been mostly a topdown life for me ever since.
When I was 19 and about to start my sophomore year in college, my parents surprised the hell out of me with this MG Midget.  (They were usually so frugal.)  Even though it was only slightly larger than the King Midget, it was a dream car for a college kid.  Years later I traded this MG Midget for an MGB, the first car I actually paid for.  And the first car I drove that wasn't a "midget."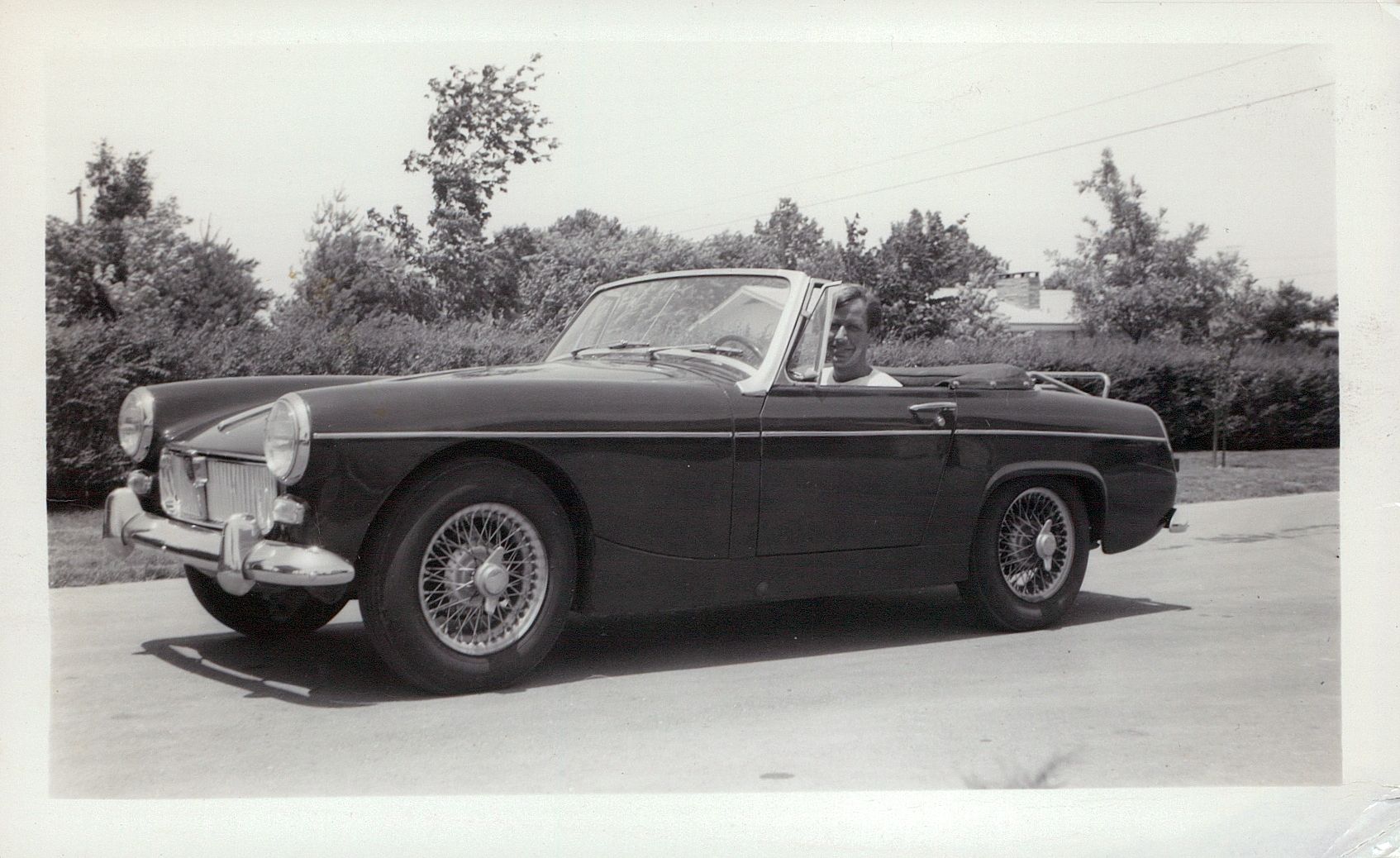 I'd fantasized about sports cars since I was a kid shooting baskets in my driveway.  The most daring car my dad ever bought was a Mercury Breezeway with a power window in the rear windshield. (pictured at the top of this post)  Mostly we had boring cars like this Nash Rambler.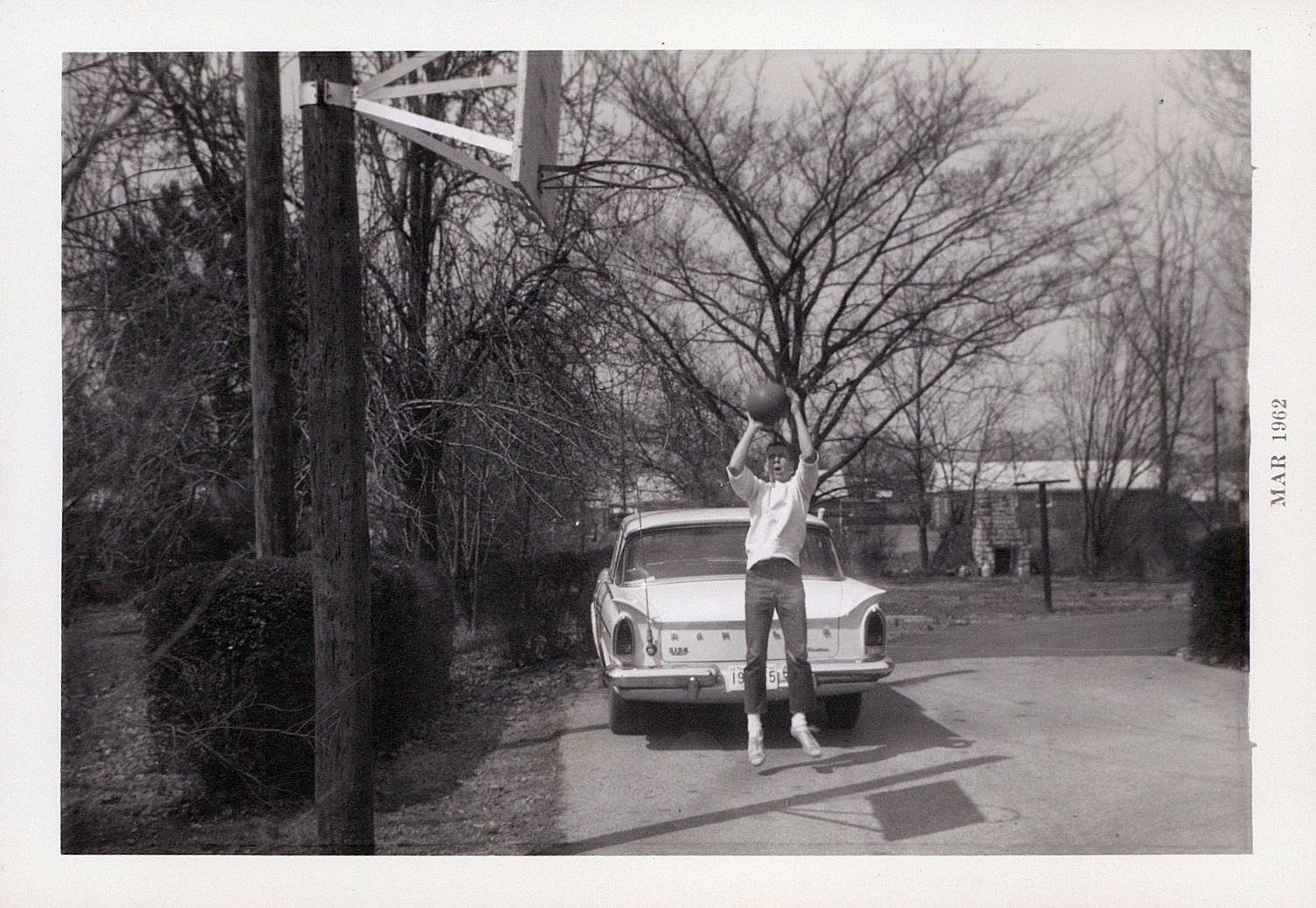 These days I have a hardtop, but it does have a moonroof.  I gave up on convertibles after some bad luck with my previous car.  It sprang a leak in the soft top and cost a couple of thousand dollars to repair, then the repair failed a year later just after the warranty ran out.  The car smelled like mildew when I traded it in.  So it's hardtops from now on.
Comments