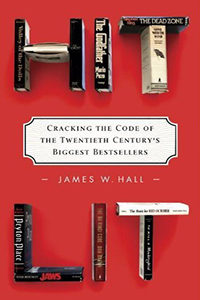 WHY DO WE LOVE THE BOOKS WE LOVE?
What do Michael Corleone, Jack Ryan, and Scout Finch have in common?
Creative writing professor and thriller writer James W. Hall knows.
Now, in this entertaining, revelatory book, he reveals how bestsellers work, using twelve twentieth-century blockbusters as case studies—including The Godfather, Gone with the Wind, To Kill a Mockingbird, and Jaws. From tempting glimpses inside secret societies, such as submariners in The Hunt for Red October, and Opus Dei in The Da Vinci Code, to vivid representations of the American Dream and its opposite—the American Nightmare—in novels like The Firm and The Dead Zone, Hall identifies the common features of mega-bestsellers. Including fascinating and little-known facts about some of the most beloved books of the last century, Hit Lit is a must-read for fiction lovers and aspiring writers alike, and makes us think anew about why we love the books we love.
Praise for
Hit Lit
Kirkus calls Hit Lit "Passionately and thoroughly entertaining…"
"Fascinating…Every would be writer, and every knowledgeable reader should read this book."  –Michael Connelly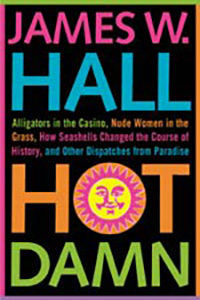 HOT DAMN
Writing in the spirit of Dave Barry and Garrison Keillor, Hall wins a new kind of reader with this collection of essays that run from insightful to opinionated, funny to wise.
Hall ponders subjects as diverse as his own love affair with Florida which began on a trip after college from which he never returned, to his equally passionate romance with books. He ponders the nature of summer heat, the writing of Hemingway and James Dickey, television, teaching, politics, fatherhood and much more. In the vibrant and elegant prose which characterize his fiction and poetry, Hall now proves himself a master of the essay as well.
Praise for
Hot Damn
"His new collection of 40 brisk, witty essays proves that poet and crime novelist James W. Hall (Blackwater Sound) is one of the region's biggest and most thoughtful boosters." ―Publishers Weekly
"Laid-back and quite competent … to be enjoyed in the shade with the sound of the surf not far away." ―Kirkus Reviews
"Highly reccomended." ―Library Journal