James W. Ha
ll introduces Harper McDaniel, the protagonist in the first novel of his new series (Thomas & Mercer, September 1, 2017).  After her journalist husband and infant son are brutally executed in a fire in their Florida home, photographer Harper McDaniel has nothing left to live for—except settling the score. When the local police fail to take the arson seriously, Harper takes the reins and discovers her husband was investigating some mysterious deaths at a cacao plantation on the Ivory Coast. Now she's convinced he was targeted in a corporate conspiracy to silence him.
Aided by her former mafioso grandfather and well-connected financier brother, Harper embarks on a global manhunt, flying first to Africa, then Zurich to expose a high-level cover-up inside a powerful chocolate conglomerate.
But Harper has a few secrets of her own—starting with her lethal martial arts skills—and she's not afraid to take on any hired guns or guerrillas standing in her way. In trying to cover their tracks, the conspirators made one fatal miscalculation: they didn't count on Harper McDaniel coming for them.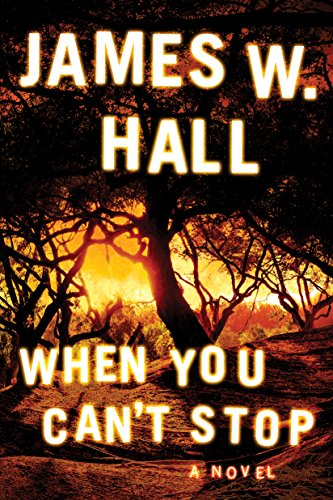 One woman's quest for revenge, a dangerous international conspiracy, and ruthless corporations intertwine in this page-turner from bestselling author James W. Hall.
Despite Harper McDaniel's best efforts, the man responsible for the murder of her husband and son was exonerated thanks to some slick legal wrangling. This blatant injustice has only made Harper more determined than ever to bring down the culprit. Her ammunition? Incriminating information about his olive oil operations in Italy. But the clues that she follows are leading her into the depths of a corrupt plot that is more poisonous and far-reaching than she realizes. And more dangerous, too, because her enemy is prepared for her pursuit.
Accompanied by her brother and mobster grandfather, Harper treks across Spain from Seville to a medieval castle, home to a successful olive farmer who is one of Harper's closest allies. Shadowed every step of the way by a ruthless assassin, Harper is moving ever deeper into enemy territory—and questioning whom she can really trust on this personal path of justice and revenge.