I've finished a draft of the new Thorn novel (#15) and, I admit, it has an odd title.  Usually I've opted for titles that have some nautical aspect or hint at its Florida locale.  But this time the title uses the name of a small town in Michigan, a place where some of the crucial action takes place.  I liked the puns that come to mind as well.  I'll leave that to you to figure out.
When I say I've finished a draft, I mean that the manuscript has been rewritten literally hundreds of times during the two years I took to write it.  Then when an early draft was done, I give it to my number one reader, Evelyn, my wife.  She always spots some crucial weaknesses in plot, but more often in characterization.  People that just don't convince her as real or turn her off so much I realize I need to go back and tone them down a little.
Then I send the book to my buddy Les Standiford.  Les and I were grad students together back in the early 70's at the University of Utah and became friends then and began to read and critique each other's manuscripts.  Eventually Les and I became colleagues at Florida International University where he took a few creative writing courses I'd been teaching for years and turned them into an MFA program that is now one of the most respected in the country.
Were it not for Les making extremely helpful suggestions in an early manuscript of Under Cover of Daylight, that book would never have seen the light of day.  He suggested, among other things, that I should combine two characters into one, a challenging task for the writer I was back then.  He and I used to believe that if a manuscript was flawed in some way the only thing to do was toss it in the wastebasket and start another one.  It is mind-boggling now to consider how silly and unprofessional this habit was.
After Les has had his say, I send it on to my agent in New York, Ann Rittenberg.  She inevitably spots issues and flaws that have gone unnoticed, and fixing them gives the book a far more polished feel.
I loved writing it and getting back to Thorn after a couple of books with Harper McDonald who circles the globe looking for justice and retribution.  I'd always wanted to try my hand at an international thriller, and I'm certainly happy with how those two books turned out.  But Thorn was calling to me and I stumbled on a tantalizing idea a couple of years ago during a few months' stay in Key Largo.  More on that in a later blog post.
But this book drags Thorn out of his peaceful days in Key Largo and sends him on a journey that leads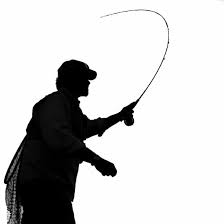 to Arizona and eventually to Michigan.  Farther from home than Thorn has ever been.  Since he lives in paradise already and trouble seems to find him frequently without even leaving home, it's never been necessary for him to travel.  He's a little grumpy about having to do it this time, but the stakes are too high to resist.  Immigration, nerve gas, and a faraway island in the Pacific all play central roles.  Bad Axe galore.  I'll keep you posted.
Comments